Amplify Your Plugin's Reach with ChatGPT Plugin!
Unlock Unlimited Possibilities – Promote Your Plugin on Our Platform Today!
Calling all developers and creators! Get your ChatGPT plugin listed for free on ChatGPT-Plugin. Share your innovation with the global ChatGPT community today!
Upgrade to a "Medium" listing and make your ChatGPT plugin easily discoverable in the plugins section. Reach a broader audience now!
Elevate your ChatGPT plugin to the top spot. Choose the "Pro" listing and gain maximum exposure on each site. Join us today!
Discover ChatGPT-Plugin - Your Ultimate Destination for Plugin Promotion!
Are you a ChatGPT plugin developer or creator looking for the perfect platform to showcase your masterpiece? Look no further than ChatGPT-Plugin, the ultimate hub for plugin advertisement.
Free Listing: Begin your journey with a free listing and introduce your ChatGPT plugin to a global audience. Share your brilliance with fellow creators and ChatGPT enthusiasts worldwide.


Medium Listing: Ready to boost your plugin's visibility? Opt for our "Medium" listing and watch your plugin shine in the plugins section. Gain more exposure and connect with users seeking valuable solutions.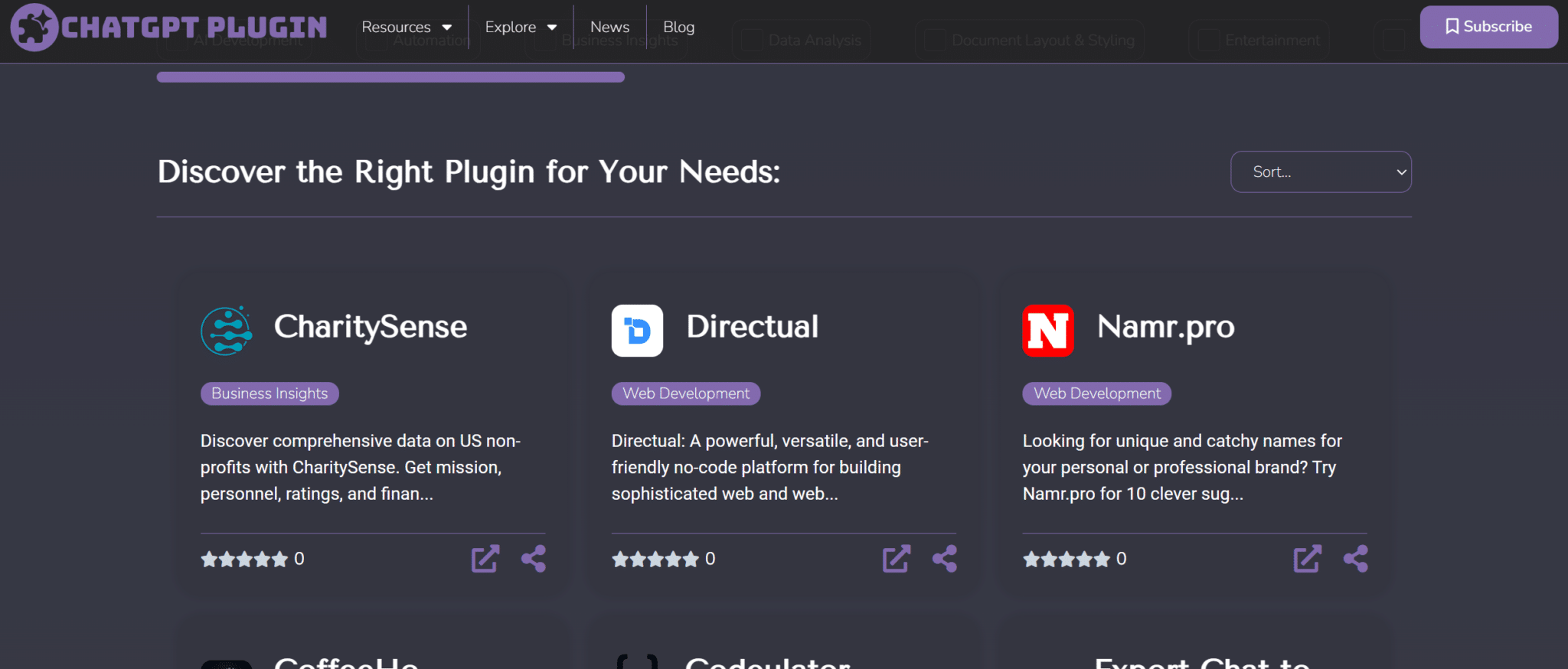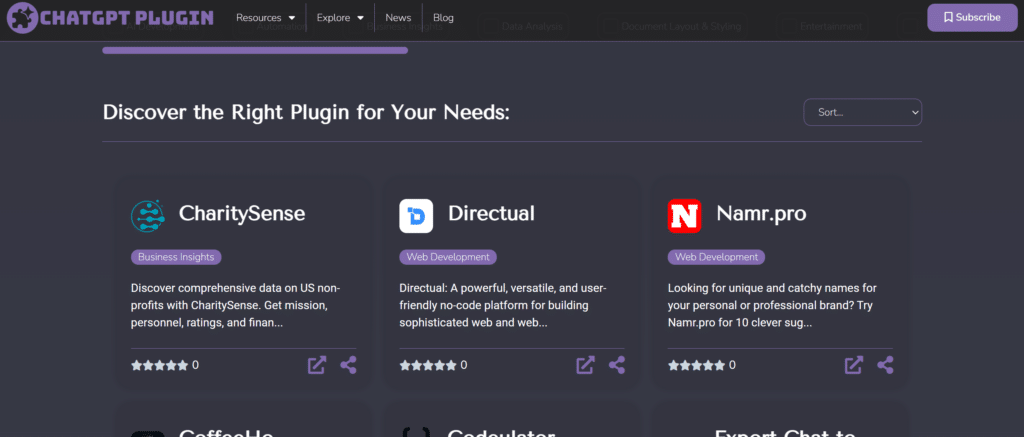 Pro Listing: Elevate your plugin to the pro level! With our "Pro" listing, your plugin takes the top spot and enjoys maximum exposure across various sites. Be a game-changer in the ChatGPT plugin ecosystem.


Advertise on ChatGPT Plugin - Secure Your Space Today!
Ready to showcase your ChatGPT plugin, product, or service to an enthusiastic audience of AI developers, creators, and ChatGPT users? This is your exclusive opportunity to reserve prime advertising real estate and make a significant impact.
Our advertising spaces are limited and in high demand, so don't delay! Complete the form below to secure your place in front of a dedicated community of ChatGPT enthusiasts and innovators. Let your message shine and connect with the ideal audience for your ChatGPT-related offerings. Don't miss out – secure your advertising space now!