Unlock the Power of ChatGPT: Discover Our Plugin Library
Unlock the Power of ChatGPT: Discover Our Plugin Library
At ChatGPT Plugin, we are driven by a singular vision: to fuel the world of ChatGPT with creativity, ingenuity, and innovation. We believe that ChatGPT has the potential to revolutionize the way we interact with AI, and we're here to facilitate that transformation.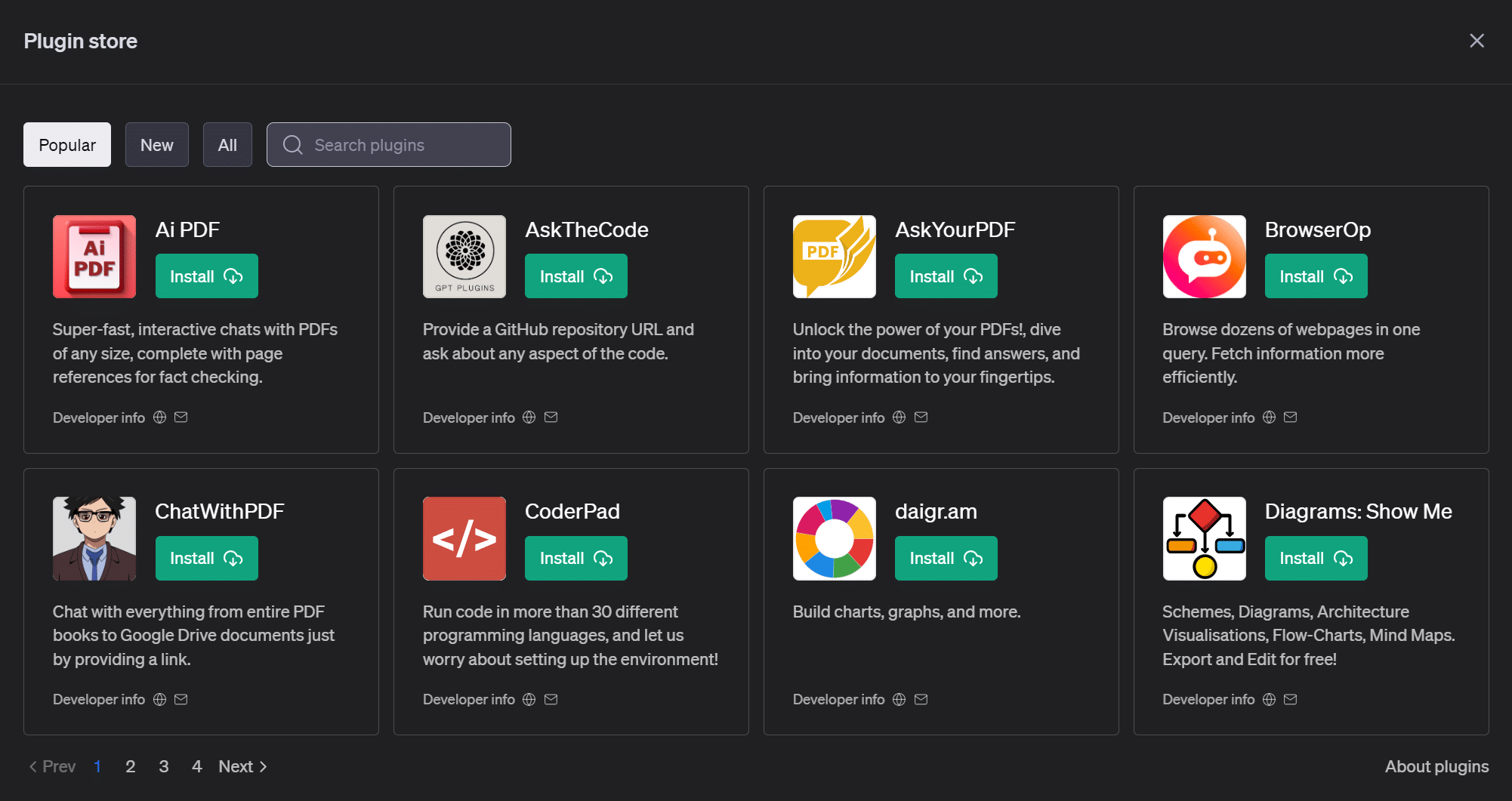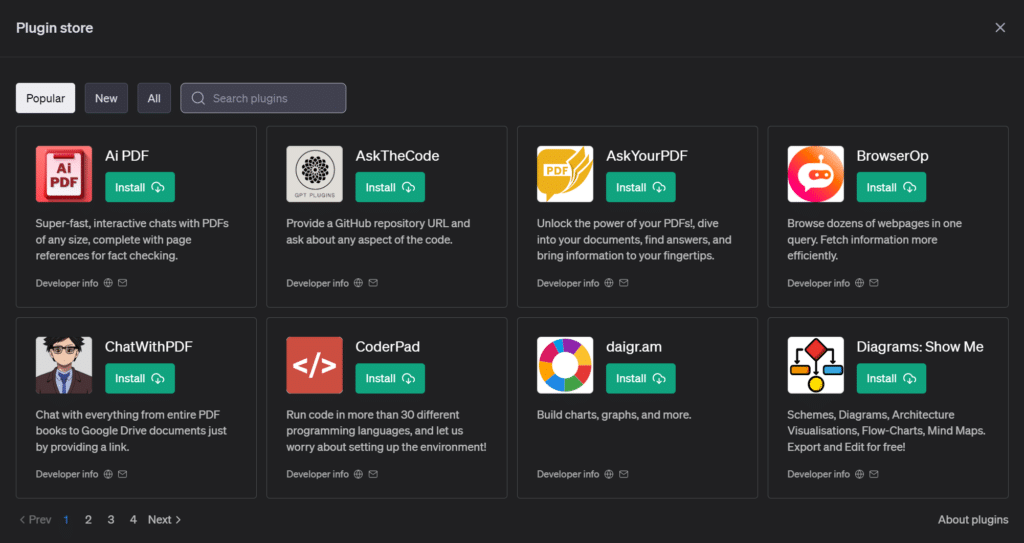 We are a passionate team of developers, creators, and AI enthusiasts who are dedicated to pushing the boundaries of what ChatGPT can achieve. Our collective mission is to empower both developers and users by providing a platform that fosters collaboration, discovery, and growth.
ChatGPT Plugin serves as a central hub for ChatGPT plugin creators and users alike. Whether you're a developer with a groundbreaking plugin or a ChatGPT enthusiast looking to enhance your AI experience, we've got you covered.
Free Listing: We offer a free listing option that allows developers to showcase their ChatGPT plugins to a global audience. Share your innovation with the world and become a part of our thriving community.
Medium Listing: Elevate your plugin's visibility with our "Medium" listing option. Make it easier for ChatGPT users to discover your valuable solutions and connect with your target audience.
Pro Listing: Take your plugin to the next level with our "Pro" listing. Gain unparalleled visibility in the ChatGPT plugins section and become an indispensable tool for users across various sites.
Discover a World of Possibilities: Explore a diverse range of ChatGPT plugins tailored to meet your specific needs, from AI development to entertainment and beyond.
Enhance Your AI Experience: Access innovative plugins that can streamline tasks, provide insights, and unlock the full potential of ChatGPT.
Join a Thriving Community: Connect with fellow ChatGPT enthusiasts, share feedback, and stay informed about the latest plugin developments.
Why Choose ChatGPT Plugin?
What sets ChatGPT Plugin apart is our unwavering commitment to innovation and collaboration. We believe that the collective genius of developers and users can propel ChatGPT to new heights. By providing a platform that encourages creators to share their brilliance and users to discover powerful solutions, we are at the forefront of AI progress.
Whether you're here to share your groundbreaking ChatGPT plugin or explore the latest innovations, ChatGPT Plugin is your platform for limitless possibilities. We invite you to join us on this exciting journey of innovation, collaboration, and discovery.
Together, we'll shape the future of ChatGPT and redefine what's possible in the world of AI. Start your journey with ChatGPT Plugin today!
Connect with Us: Let's Shape the Future of AI Together
Have questions, suggestions, or want to partner? We're eager to hear from you! Reach out to our team and be a part of the AI-Archive.org journey. Your input drives our progress.